If you are one who possesses an affinity for arts and science, enjoys experiencing performing arts in an amazing and remarkable theatrical space, likes seeing a film come to life in a modern, visually stunning Cinedome, while having the opportunity to rent virtually every space for business functions, weddings, receptions and conventions, look no further than the Washington Pavilion of Arts and Science in Sioux Falls. The building itself is an established mainstay in the heart of downtown which began as the city's predominate secondary public school from 1908-1992. From 1992 onward, via Sioux Falls community member's consistent efforts in transforming the city with a focused eye on enhancing the quality of life for all, the Pavilion was a result of a renovation of Washington High School.
Without even exploring all the events, art, science and performances held within, the building itself is breathtaking to behold being of Neoclassical styling and architecturally interesting. Its facade is created from large blocks of Sioux Quartzite, a pinkish quartzite native to the area and seen at the falls of the Big Sioux River. A small portion of the north wing is constructed of black rock which was believed to be black quartzite but is in fact corson diabase, which is hardened liquid magma.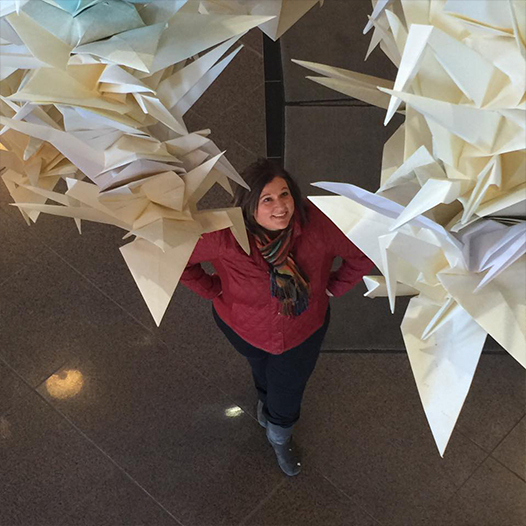 Once inside, the Pavilion allows one to wander amongst its consistent and varying art via their Visual Arts Center, which hosts seven galleries of changing exhibits, and the Egger Gallery which hosts the Northern Plains Tribal Art collection. The Pavilion feels like home while inspiring worldwide tastes as it hosts a variety of local, regional and nationwide exhibitions, as well as Blockbuster exhibitions like Rodin, Andy Warhol, Ansel Adams and Toulouse-Lautrec.
As a public landmark and cherished pillar in Sioux Falls, there are also so many opportunities to participate in public programs at the Washington Pavilion like the Kirby Science Discovery Center which is a massive 3 floor, hands-on science experience including "Stan" the T-Rex fossil skeleton enthusing children and adults alike; and movies, panel discussions, art workshops and major performance events. One just needs to reach into their curious mind, visit from time to time and you will never be disappointed but enthused to come back again and again.